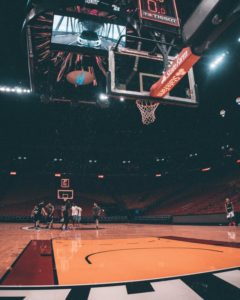 The NBA is set to announce its season restart plan to the NBA League of Governors this week. This plan will involve a 22-team plan to restart the league. A lot of Sportsbook pay per head providers have been eagerly waiting for the resumption of sports leagues across the world, and the NBA is one they are keenly excited about. Sports wagering on the NBA is one of the most popular markets in the US alone, and the income that bookies can generate from this can easily reach millions annually.
The NBA plans to restart the season with the ESPN Wide World of Sports complex at Disney Orlando as the venue for the games. So far, the plan is for the teams involved to play 8 games. These games will determine their playoff seeding. So, around the end of July, sites like Discount Pay Per Head will be offering bookies lines on the NBA postseason.
NBA is Set to Announce Its Season Restart
This plan will involve 13 Western Conference teams, as well as 9 Easter Conference teams. The cutoff for this is that the teams have to within 6 games of a playoff spot. The playoffs will start by August. Then, the NBA finals will probably be in October. So far, the Los Angeles Lakers, the Toronto Raptors, Boston Celtics, and the Milwaukee Bucks have playoff spots already.
As for the other spots, the 8-game policy might mean that we will see the Pacers, Heat, 76ers, clippers, Nuggets, Jazz, Thunder, and the Rockets may be getting in the playoffs as well. The Mavericks also have a good chance of getting a slot. The 8th seed spot in the West will still need to be filled. As for the East, a play-in series could be possible. The 8-game restart will also mean a reshuffling of playoff positioning for both conferences.
A lot of the details may still change, but the season restart will definitely be interesting to many. And the betting action on the NBA will certainly be keeping bookies busy. If you are planning on starting your own online sportsbook, check out these bookie tutorials for tips and advice.