The NFL is back and bettors are already loading up their wagers in their bookie's sportsbook pay per head software. In case you missed things, we'll give you an NFL Week 1 update, but we'll focus more about injuries and some roster changes. For those who are wanting to know how to be a bookie, a quick peek at roster and contract changes is crucial to seeing if any of the teams will be gaining advantages in strengthening their rosters. For instance, the New Orleans Saints get to free $4 million in cap space by modifying Sheldon Rankin's contract. The contract change basically converts a base salary to a bonus. This follows the Saints signing Alvin Kamara in a $75 million, 5-year contract.
Meanwhile, the New York Giants may not have their best wide receivers for Monday's game versus the Steelers. Golden Tate's hamstring is an issue, as well as Tae Crowder and Levine Toilolo. Deebo Samuel of the San Francisco 49ers is now on the injured reserve list, and may not be back until Week 4.
Other NFL Week 1 Injuries and Roster Changes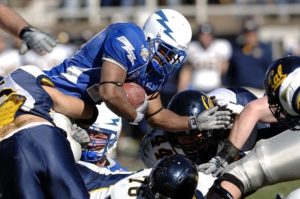 The New England Patriots are also changing their active roster as Nick Folk, and Xavier Williams will be joining them from the practice squad. Gunner Olszewski is on the injured reserve, while Caleb Benenoch is on the practice squad. The Pittsburg Steelers' Ben Roethlisberger may be joining on Monday, but has not trained over the weekend. Dave DeCastro will be out on Monday's game due to an injury.
As for the Cleveland Browns, Robert Jackson will be joining the active roster. But Miles Sanders, the Philadelhpoia Eagles' running back, will not be playing Sunday, same as Derek Barnett. Meanwhile, the New York Jets are signing Mike White, and Josh Adams and Josh Malone will be joining the active roster.
More changes to the roster will come up, and most likely will happen on a weekly basis. Just remember to check for player injury updates to make sure that your sportsbook is offering the best lines, which your bookie pay per head software can help you manage.