The NHL plans on restarting its season is well underway, and we at Easy Pay Per Head cannot wait to see the league back on the rink. Majority of the most popular North American sports leagues are starting to finalize their schedules and venues. However, the NHL is still mum on both.
A lot of pay per head bookie sportsbooks are starting to offer lines to their players. Especially with sports leagues that have definite schedules announced, such as European football. In the US, we are still not getting final dates and venues, so sportsbooks are still waiting for announcements so they can start promoting their books.
NHL Plans on Restarting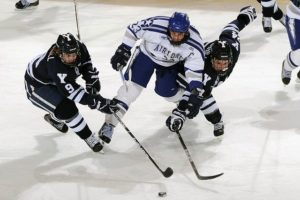 In the case of the NHL, there are 10 possible cities where officials will only choose 2 venues. One will host the Eastern Conference, and the other for the Western Conference. The two venues, once final, will secure the proper areas that they need for the games. More likely, we will see a minimum of the venue itself, practice facilities, hotels, and transportation. All of this will have to happen for players, coaches, and essential staff of each team.
As for the schedule itself, there is no final date of the restart. But, NHL Commissioner Gary Bettman says that they anticipate the games to happen over summer and will continue into the fall. As frustrating as it sounds, playing it safe is their best bet for a successful restart.
NHL Lineup
When the season resumes, the NHL will head straight toward the playoffs. Their regular season is over, and 24 out of 31 teams will be participating in the postseason. The top 4 teams in each conference will get first round byes. And since the timeline can be announced anytime soon, its best to get your sportsbook all set up. If you want to know what truly makes a sportsbook provider the best one for you, then go visit some sports betting software reviews. From there, you can see which features are necessary. In addition, you will also learn which companies are worth your money, and which ones you should steer clear of.