Roger Federer withdraws from the Tokyo Olympics, in our latest sports news from around the world. Federer is the latest big name in tennis that has announced their withdrawal from the Tokyo Olympics. The 20-time Grand Slam champion said that during the grasscourt season, he got himself injured in his knee. Because of this, he will need to recuperate and skip the Olympics.
It is not a mere excuse, as many Bookie PPH operators are familiar with Federer and his injuries. The 39-year-old tennis star already had 2 knee surgeries last year. This caused him to stop playing for around a year. He recently returned to the court in March. To avoid more of the grasscourt season, Federer also withdrew from the French Open.
Roger Federer and the Olympics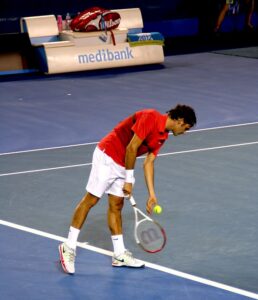 Federer has expressed his disappointment at not being able to represent Switzerland but that he is on his way to recover now. He aims to return back to the tour later in the summer. Federer already has an Olympic medal, winning gold in the doubles back in 2008, plus a silver medal in 2012. But Federer is not the only athlete who will be skipping the Olympics this July 23 to August 8.
In fact, it is quite notable to see many big tennis stars withdraw their slots. So far, we have Bianca Andreescu, Simona Halep and Serena Williams not going. We also have Rafael Nadal, Dominic Thiem, Wawrinka, and Nick Kyrgios sitting it out as well. So far, Novak Djokovic is still not sure about going to the Olympics. Aside from health and safety concerns, restrictions are also posing a problem for athletes. But whoever will attend or now, there are 339 events in the Olympics that you can bet on in the top 2021 bookie pay per head.