Sports betting in the US will vary per state. Quality sportsbook pay per head companies have long acknowledged the huge potential of the US betting market. Sports leagues such as the NBA, the NFL, the MLB, and other sports events like tennis, wrestling, and boxing are popular betting options. The best pay per head sportsbook provider will give you these options, with more available. But until late, the US betting market, Rhode Island in particular, did not have the freedom to offer sports betting to its residents.
And when sports betting in Rhode Island was allowed, things were slow. As it has not met the initial expectations, certain politicians who are against sports betting started using this as a case for stopping any advancement of gambling in the state. But since it does take a while for a business to pick up, the gambling industry in Rhode Island is not at a loss.
Rhode Island Betting Market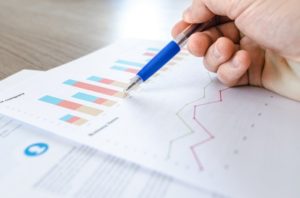 June's numbers show a 68% increase of the month over month wagers at $2.15 million. May's numbers were a paltry $899,165. But August's numbers were even better. Data from the Rhode Island Lottery shows a total handle for sportsbooks at $10.06 million, which was higher than July's numbers by over a million. The revenue reported by sportsbooks is at $851,788.
The numbers for sports betting are expecting to increase even more, further proving opposing politicians wrong. Not just with the number and amount of wagers, but with the means of placing bets as well. Mobile sports betting was launched last September, so the betting industry will continue to see increases in handle and revenue. The catch, is that bettors will still need to register in person to be able to place wagers. Of course, not all betting options in different areas have this feature. You can simply check some pay per head bookie reviews for more information.