When it comes to sports betting, one of the most important aspects to consider is the bonus that is being offered by the sportsbook. A bonus can be a great way to attract new customers or to keep existing customers happy. But, it is important to understand how they work before you take advantage of one. Today, we will look at the first bonus a player will likely see in your sportsbook, so here is our bookie guide to deposit bonus.
The first thing to understand is that not all bonuses are created equal. Some bonuses will be worth more than others. And some will have more restrictions attached to them. It is important to compare different bonuses before you decide which one to offer in your bookie pay per head business.
One of the most common types of bonuses is a deposit bonus. This is where the sportsbook will match a certain percentage of your deposit. But this will only go up to a certain amount. For example, if a sportsbook is offering a 100% deposit bonus up to $500. This means that they will match your deposit dollar for dollar, up to $500. If you deposit $500, you will get a $500 bonus. But if you deposit $1,000, you will only get a $500 bonus.
Bookie Guide to Deposit Bonus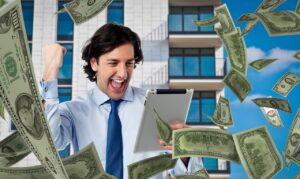 There are also more direct and specific welcome bonuses. For example, you can set your pay per head sportsbook to give out $50 in credit for a minimum of $100 for the first deposit. You can set a lower amount for lower deposits, and set a maximum as well. Since the software is yours to configure as you see fit, you can offer whatever you think will work for your sportsbook.
A deposit bonus is a great way to get started with a new sportsbook. But it is important set the fine print. Some sportsbooks will require a rollover of the deposit and bonus a certain number of times before you can withdraw the money. Others will restrict the types of bets that you can place with the bonus money. It can be a bonus specific to a sport or a league, if you are promoting a certain league during that time. Again, your pay per head bookie software will handle the logistics. So, you can easily set this up to get more players to join your sportsbook.

Easy Pay Per Head
Average rating:
0 reviews