It's always good to start a new year with a fresh set of goals to help you become more successful. Mostly, there will be a lot of people wanting to recover from the expenses during the holidays, while some want to follow their resolutions to be more financially secure. Whatever reasons you may have, becoming a bookie is a great way to generate income both in the short and long term.
Our tutorials section has quite a lot of detailed guides on the many aspects of running a sportsbook. Recently, we have been getting a lot of inquiries on how to be a bookie, so we're starting the year with a basic guide on becoming a bookie. If you already know the basics and would like to get started on your sportsbook, our Pay Per Head Bookie page will definitely be able to help you.
Meanwhile, let's get back to the basics.
What is a Bookie?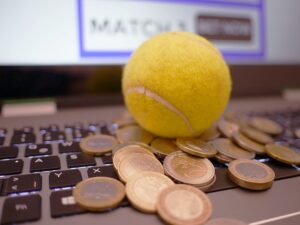 A Bookie is a person who offers sports betting odds for people to place wagers on. A bookie will then take these wagers, and after the conclusion of the event, will distribute the payouts of the winning wagers. A bookie mainly earns by charging a vigorish, or vig, per wager. This is a cut, or a fee that a bookie collects for processing the wager made by a player.
A bookie nowadays operates through online sportsbooks, which gives them a wider range of betting products to offer. Not just more sports events, but bookies can now offer horse racing, online casino games, and eSports betting, among others.
Is Becoming a Bookie Easy?
It could be. With a Bookie PPH software, you can create your very own sportsbook in mere minutes. But before you do that, we suggest that you learn about sports betting as well as line management before you do so. Our tutorials can help you learn these aspects of sportsbook management.
How Can a Bookie Own a Sportsbook?
There are many ways that you can own a sportsbook. The more traditional option takes a lot of time, as you will be building a site from the ground up, hiring a team to do so. This probably will work for you if you have a large fund, and have the time to wait.
But if we look at the sports betting market today, there are quite a lot of people who opt for using existing sportsbook software solutions and paying a fee to use them. As a pay per head service, the fee is per active player you have each week, so it does not cost an arm and a leg. You also do not need to hire someone with a technical background, nor will you need to learn anything else. The software is very easy to use, so you will find what you need in just a click or two.

Easy Pay Per Head
Average rating:
0 reviews