As a bookie, you can make money from betting on any sport event from around the world. Which sport and league will of course depend on when you are located. For instance, Soccer would be popular in a PPH bookie sportsbook in Europe, while football would be popular in the US. And if you are in the US, there is another sport that can be very lucrative for you. Today, we'll talk about how you can increase your bookie income with baseball.
When learning how to become a bookie, you will be taught to learn about the popular sports that your players prefer betting on. In the US, baseball is pretty popular, and is a favorite for sports bettors for a few reasons. One, is because baseball is an enjoyable sport to watch, and the Major League Baseball, or the MLB, will provide players with thousands of betting options each season. Two, is because sports bettors stand to win big if they know the sport and the teams pretty well.
Increase Your Bookie Income with Baseball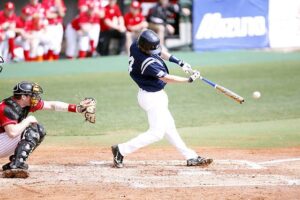 As mentioned earlier, a single baseball season can bring bettors thousands of wagers that they can earn money from. So as a bookie, you should promote the MLB season as it starts. Promotions and bonuses specific to the league should help drive traffic and increase baseball wagers in your sportsbook. You can also advertise or promote your sportsbook online to get more people to join your sportsbook with some baseball-centric ads and promotions.
Another way you can increase your income from baseball betting is to encourage an increase in a variety of wagers from your players. Remember that in sports betting, baseball is known to be very profitable if one knows how to bet on baseball. Use this to your advantage by ensuring that your players will try out other wagers. For instance, some players prefer to just bet on over/unders, but if you can get them to bet on parlays, or in-game wagers, then you can earn more from each wager. You can check for your players' baseball betting habits through bookie software like EasyPayPerHead.com. From there, you can now see which players need a little introduction to baseball betting.