The biggest event in American sports is only 10 days away. And as early as now, EasyPayPerHead.com has been seeing a lot of action in NFL Super Bowl bets for bookies using the Easy Pay Per Head software. So if you are wondering what bets are popular in the NFL, and what you should be monitoring in your sportsbook, then here is our quick guide for your NFL sportsbook.
First of all, let's assume that your sportsbook pay per head operation will get action on the most basic bets: the moneyline, the spread, and the totals. Since these wagers are quite popular as it is, we will not be going into detail. But what we have so far, are sportsbooks favoring the Los Angeles Rams to win by 4.5 points.
NFL Sportsbook Super Bowl Bets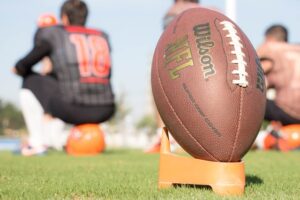 What is quite popular during the finals of a particular league, are prop bets. As you are probably familiar with in your per head sportsbook, prop bets are not directly involved in the result of the game itself. In fact, some of them can get as absurd as they get. One of the best examples would be the first bet you can get a result on: the coin toss. The coin toss is a pre-game coin flip that will determine who will kick off or receive the ball to start the game.
A lot of bettors will be placing bets on the most popular bets, but bets on the coin toss will get some action, albeit lower amounts. You can also find prop bets such as the total receiving yards by a specific player, the highest scoring half of the game, total touchdown passes thrown.
Betting Options for the Super Bowl
You will also see a lot of in-play action, so expect your sportsbook to be very busy. The Super Bowl can give your players dozens of possible wagers to make. As a bookie, you need to keep track of the action and be ready to move your lines as necessary. If you do this right, then the winning team of the NFL Super Bowl will not be the only ones celebrating after the game.