One of the priorities of bookies is to ensure that you are offering as many betting options as you possibly can in your sportsbook. Being a bookie, after all, means making money from these wagers. Like with any business, there will be some options that are more popular, while some will be more profitable. It can be the combination of the two, or it can be inversely related. We'll take a look at the most profitable sports betting wagers to help you understand this.
We cannot emphasize enough the importance of math in becoming a bookie. You will need it to check odds, view your handle, compute your revenue, and so on. With you bookie software, everything is documented, so it will not be too hard for you to do. But even then, you will still need to look not just at the numbers, but where the money is coming from.
Profitable Sports Betting Wagers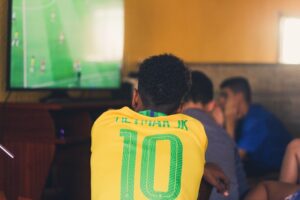 If you are using a quality sportsbook pay per head service, then their software will help you generate reports to see where the bulk of your wagers are coming from. Most likely, this will be from the basic wagers like the spread, moneyline, and the over/under. But more than that, there are less-known wagers that are quite profitable for bookies.
Nowadays, for instance, live betting is very popular. This is where you can place wagers on a game while it is happening. The odds change quickly, so it is very exciting for players to try, especially if they are truly fans of the sport. Futures bets are also popular. These are bets that your players make when they are betting on outcomes that will not happen for quite some time. The most common wagers for this are who will win the Championship, who wins MVP, and so on.
Of course, prop bets are also very popular, especially for the most adventurous players. Here, players can place wagers on specific events within a game-usually not related to the outcome of the game. These are wagers like, which team will score first, how many goals or points will a player make, and so on.
Lastly, you have parlays. Parlays come from combining multiple individual wagers into one wager. The catch is, players get to win if every single wager wins. If they do not, then they lose the bet- and your sportsbook wins. It's a high-risk wager that players make, that potentially gives them a good payout.

Easy Pay Per Head
Average rating:
0 reviews