At this point, you have probably learned the best way to become a bookie. You are now learning the intricacies of sports betting itself. You'll be expected to know the different types of wagers that you offer in your sportsbook. After all, the wagers are the products that you are offering to your customers. Today, we will help you with understanding prop bets in your sportsbook. Prop bets are one of the most popular bet types that players wager on in sportsbooks because not only can they win money, but the wagers are quite fun.
A prop bet, or a proposition bet, has nothing to do with the result of the game. Rather, players will wager on a specific event, or player in the game. There is a wide range of prop bets that you will see in your pay per head sportsbook. And it can be from anything like who will score first in the game, to the color of Gatorade thrown at the coach at the Finals game.
Understanding Prop Bets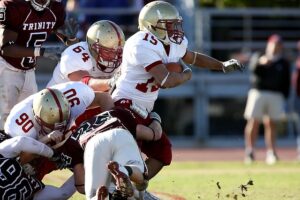 There are two main types of prop bets- fun, and skilled prop bets. Fun prop bets are wagers that will rely on luck or coincidence rather than skill. The Super Bowl is known to have a lot of fun prop bets, like betting on halftime performances or who will get heads on the coin toss.
Skilled prop bets are where you will need a little knowledge on sports. Skilled prop bets could be something like how many passes a player can throw, who will be the first team to score, and so on. If bettors know their sport well, this can be very lucrative.
As a bookie, both fun and skilled bets are very lucrative for you to offer to your players. And if you are worried about costs and how much money do you need to be a bookie, don't. With a good pay per head provider, offering more wager types is part of the package, and you will not need to spend more to be able to offer prop bets.