There are a lot of different ways to open a sportsbook, but only one stands out. You can, of course, pursue a more traditional approach and hire a staff to develop your sportsbook software. This takes time, however, and also costs a lot. Which is why using a pay per head software is now the top option that bookies use to open an online sportsbook. Why is it the best betting software for bookies?
For one, it's the most affordable option in the market today. You will not need hundreds of thousands of dollars to put up an online sportsbook. Even the most Premium Pay Per Head costs $5 per player maximum. That's a $5 per week fee for each active player you have. This makes it very easy for people to start their own online sportsbooks.
Best Betting Software for Bookies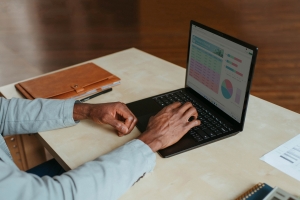 Aside from the affordable price, you also get a lot of value for your money. Sometimes, when we see that a product or service is priced low, we automatically think that the quality is low as well. This is not the case in the pay per head industry. In fact, your sports betting software can handle a small amount of players, and still be able to provide the same service when your sportsbook grows to having hundreds, or even thousands of users.
It comes complete with what you need to process a bet, every step of the way. First, your players can easily look at the available betting odds, then place their bets. You can track these wagers as they happen. When a player wins, you get notified of a payout request. Again, the software tracks and computes the amount to ensure that the requests are accurate. This makes it very easy for bookies to handle more activity, since the process is simplified by the software.
Lastly, the software also offers you a lot of ways to improve your operation, and earn more as well. The bookie software keeps records of the wagers you get, and you can convert the data to a report you can easily generate. You can offer bonuses and promotions easily as well too. With the price point, the service quality, and the scalability of the software, a pay per head software is truly the best that any modern bookie should use.

Easy Pay Per Head
Average rating:
0 reviews