In the latest news here at EasyPayPerHead.com, we are taking a look at one of the largest sports betting markets in the country- New York. The state releases a weekly report on online sports wagering, and they have consistently seen a high volume of wagers. For the week that ends December 19, however, New York Sportsbooks see higher handle, but lower revenue.
The state's sportsbooks saw $359.6 million in wagers for the week that ended December 18. This is higher than the previous week's handle of $342.6 million. The increase in handle is consistent with the state, and we can see that we are probably going to hit the billion-dollar mark in handle for December if this continues up to the end of the month.
New York Sportsbooks Revenue is Down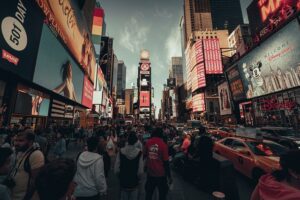 However, despite a better handle, sportsbooks saw a decline in revenue. This can happen, so make sure you use your Bookie PPH software well to monitor your sportsbook. According to the latest report on online sports betting in the state, the gross revenue for the time period is just below $10 million. This is the lowest seen since July. For the week ending December 11, revenue was at $44.5 million, so the drop is quite significant.
But even if we are seeing a dip in revenue, as long as the handle continues to increase or maintain its volume, then the market will still be doing well. If you are managing your own online sportsbook and would like to avoid this occurrence, then consider adding other gambling products to supplement your sports betting revenue. Offering horse racing or an online casino that has card games and slots and live dealers can help you a lot with your online bookie business.

Easy Pay Per Head
Average rating:
0 reviews