Sports betting in the US has been gaining momentum over the years. Currently, around half of the states across the country offer sports betting, with some states working on its legalization. Regulating sports betting in North Carolina has been a very careful process, and will give residents ample opportunities to bet on sports.
However, bookies who use reliable bookie pay per head solutions will have the advantage, since they will be offering online sports betting. Online wagering is the most popular option that bettors use, so online sportsbooks will tend to get more activity, and potentially, more revenue.
For bettors in North Carolina, they will have to wait until next year to place their wagers online. Retail sports betting is ongoing. Therefore, residents will need to visit a brick-and-mortar casino and sportsbook to place a bet. While this is a conservative approach, it will still be a good option so the state will not lose out on sportsbooks from other states earning from bettors from North Carolina
Sports Betting in North Carolina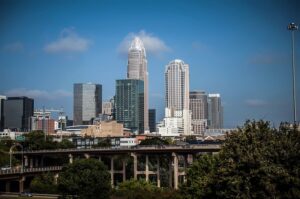 HB 347, the bill that legalizes sports betting in the state, provides the framework to allow online sportsbooks to operate. But it looks like we will not be seeing online wagering for the bulk of the football season. Quite unfortunate, since football betting is one of the most popular sports in the industry. This is something you should know when becoming a bookie.
Local experts are looking at a possible January 2024 launch. maybe it could launch in time for the conference finals, and the Super Bowl. For now, residents can either travel to their local casinos. Or, they can also drive over to the border and place bets on their sportsbooks instead.
One can always use pay per head services to create their own online sportsbooks. With this, you can potentially earn more from just betting on sports. Especially when there are so many events coming up in the months to come.

Easy Pay Per Head
Average rating:
0 reviews