In the latest Bookie PPH news, we are taking a look at states in the US that are still to legalize sports betting. While sports betting is incredibly popular in the country, not all states offer legal sports betting. Some states are still in the process of passing legislation, while some are declining. We're taking a look at sports betting in Oklahoma, and the latest update in their sports betting bill.
Oklahoma legislators have House Bill 1027. The bill aims to legalize sports betting through the state's 35 tribes. The bill was introduced back in February, and will give tribes exclusive gaming rights in the state. Operators will be paying a tax rate of 4% for the first $5 million, 5% for the next $5 million, and 6% for $10 million and more. The ladder-style tax rate may seem confusing, but according to estimates, it could give the state around $9.4 million each year to fund state programs.
Sports Betting in Oklahoma: How it Works, and What Happens Next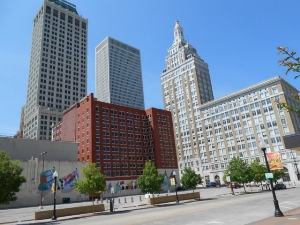 The bill allows for the possibility of both retail, and online sports betting in the state. Allowing sports betting software use is practical, and will be more lucrative for sportsbooks. This is especially important for a state like Oklahoma, where physically travelling to brick-and-mortar sportsbooks may be hard. Allowing access to betting through computers and mobile devices will benefit the state operators. Currently, residents will have to travel to neighboring states like Colorado, Kansas, and Arkansas.
Unfortunately, Oklahoma will instead be joining other states in the region like Texas, New Mexico, and Missouri in not offering sports betting. Even though the bill already passed in the House, it failed to pass through a Senate Committee before the deadline. According to reports, lawmakers want more discourse between the government and the tribes on the matter. While it will be easy to create a pay per head sportsbook, Oklahoma operators will have to wait until the next legislative session to restart efforts to legalize wagering in the state.

Easy Pay Per Head
Average rating:
0 reviews