The Playoffs are starting soon, and we even have an exciting play-in tournament to look forward to in your sports betting platform. But before we delve into that, let us look at the current landscape in the Eastern and Western Conferences, look at the possible seeding, and what we can expect from the league in our NBA Playoffs Preview.
Of course, learning how to become a bookie is a must- as this will surely generate a lot of interest from sports bettors. The demand for basketball betting will only increase all the way to the Finals.
Before we look at the playoffs, we need to keep track of the play in tournament first. During the play-in, Seed 7 will play against 8, and whoever wins becomes No. 7 Seed. Then, 9 will play against 10, and the winner will become the No. 8 seed.
Eastern Conference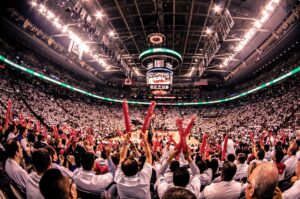 The Milwaukee Bucks have a chance to get the No. 1 seed, with the Boston Celtics trailing behind by around three. They can win Seed 2, and will be facing whoever wins between the Heat and the Hawks. Next, you have the 76ers, who are behind the Celtics by just one loss, and they will be facing the Nets in the first round matchup. The Cavaliers are projected to get the No.4 Seed, if they can fend the Knicks off. The Knicks are at No.5, while the Nets are at 6th.
For the play-in, Miami Heat is at 7, and will be playing against the Atlanta Hawks. Meanwhile, the Wizards are 9, and Raptors sit at 10. You'll easily see the play-in updates and news in the latest sports news, so you can fill up your brackets. You also have the Bulls and the Pacers who could go for the lottery.
Western Conference
As for the Western Conference, you have the Nuggets who may get the No. 1 seed, and its their spot to lose as they lead against No. 3 Kings by around 5 games. Meanwhile, the Grizzlies may score the No. 2 seed if they beat the Kings. You have the Phoenix Suns at 4, and will Face No.5 Clippers in the first round matchup. The Mavs are projected to push through, but it's a tie between them, the Clippers, and the Warriors.
The Warriors are surprisingly in the play-in, and will face the Timberwolves to fight for the No. 7 Seed. No. 8 seed will be between the Lakers and the Pelicans.

Easy Pay Per Head
Average rating:
0 reviews