Anyone who is interested in soccer knows who Lionel Messi is. He is, after all, a multi-awarded soccer star who is known not just as an amazing player, but a great teammate and role model as well. But there is one thing that Messi has always wanted- to win a Championship for his home country Argentina. Messi has spent his career playing for Spanish clubs, and when he does play for Argentina, trophies seem to be elusive. So many fans are wanting for this to happen- as Messi wins for Argentina.
And this year's Copa America finals comes along. Argentina recently beat Brazil in the Copa Final in Rio. This is Messi's 10th major tournament, and the first time he has won wearing his country's colors. We at EasyPayPerHead.com also know that this is the first time in 28 years that Argentina has last won the Copa, so there are a lot of reasons to celebrate.
Messi Wins for Argentina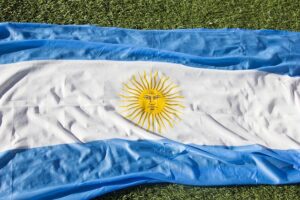 If you offer soccer betting in your sports betting software, then you know that many bettors have also been betting on Messi winning for Argentina- finally, these wagers win. The credits go to Angel di Maria, whose lob serves as the match winning goal in the Final. Messi himself had the chance to score a win, but slipped. But Messi is over the moon with the win. He knew that his team was strong enough this year. He says that it is a group of great people who never complain and just push forward.
With their win against old rivals, Messi can now say that he has a championship in the international stage. Messi has had 10 La Liga titles, 4 Champions League titles, 6 Ballons d'Or, and 4 world cup plays, he now has a major international title under Argentina. Good thing that Messi did not push through with his plans to retire a while back. There are more soccer events to watch our for in the next few weeks, particularly with the Olympics, so check out some bookie pay per head reviews. Get your sportsbook started so you can start making money on soccer betting.