Our latest sports news focuses on the NBA, since the free agency has now been opened. Many in the sports world and the sports betting industry are keeping an eye out on certain players. After all, their transfers could signify a huge change in the potential outcomes of certain teams as rosters are rebuilt. Once such player we are keeping an eye out on is Kevin Durant. The Brooklyn Nets will want to trade Durant for something of good value to them. But aside from the other teams that they will be negotiating with, Durant himself has some conditions.
Those who want to open a sportsbook may likely know how trades in the league are. Since bookies have to study sports in a more in-depth manner. Durant's trade is quite complicated because it may hinge upon a series of moves from multiple teams in the league.
Where Will Kevin Durant Play?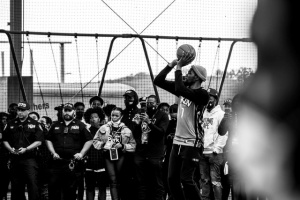 Durant has said that he prefers playing with the Phoenix Suns and the Miami Heat. However, he will only move to the Heat if the team is kept intact. Apparently, Durant is only interested to play with the Heat if he can play alongside Bam Adebayo, Kyle Lowry, and Jimmy Butler. The problem here, is that aside from these three, Miami will find it hard to find other players to trade for Durant. There are also a few technicalities surrounding rules on rosters that would prevent some players from joining other teams.
As for the Suns, if they want to maintain a strong team, they will need to find a way to get Durant without having to trade Chris Paul or Devin Booker. But its still early on in the free agency, so we'll see where this will go. Meanwhile, check out this sportsbook pay per head service as a great software option for bookies you can use for NBA betting.