In our latest guide in becoming a bookie, we will talk about the fastest and easiest way to improve customer retention in your sportsbook. Like with any business, customer retention is key to sustaining a regular flow of both activity and income. Happy customers will come back. Given that we are in the sports betting business, its highly improbable for bettors to be 100% winning their bets. So generous payouts are not the key to keeping them happy.
What you should focus on instead, would be the process from which your players use your sportsbook. If you look at the 2023 Global Gambling Statistics and Trends, betting volume varies throughout the year. But if you can get to maintain the number of players in your sportsbook, you can easily increase your revenue. A sportsbook with great betting lines is, of course, the first thing you need to offer.
Improve Customer Retention in Your Sportsbook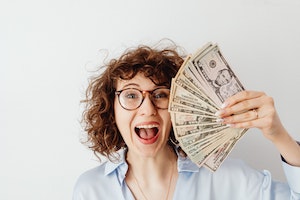 Your pay per head sportsbook software contains everything you need to properly manage your online sportsbook. It automates a chunk of the workload, giving you a more efficient and error-free sportsbook. But more than that, it helps you be able to have more time to engage with your players. How? Through promotions and bonuses. The rewards you give to your players go a long way in keeping them happy.
But the fastest way to keep your players betting in your sportsbook relies on your ability as a bookie to credit deposits and release payouts in a timely manner. When a player makes a deposit, it helps to have the amount reflect in the sportsbook at the soonest, so they can start placing wagers. And when they do win their bets, and they make a request, you need to be on top of that too.
Sportsbooks usually have a set schedule for payouts, or a processing period that depends on the payment channel. So when you tell your players that they can get their payouts within 48 hours, make sure they get it within the time frame. In fact, the faster you release the payouts, the happier they will be. It also builds trust between the bookie and the player, which will hopefully make you their go-to bookie for betting on sports like the NFL and more.

Easy Pay Per Head
Average rating:
0 reviews