The Coronavirus raises serious public health concerns in the sports industry. First hit was the NBA. A player was confirmed to be Covid-19 positive. The game was immediately cancelled, and people in contact with the player were notified. In a blink, NBA officials postponed the rest of the season. While this will equate to losses for the league, as well as those who use bookie pay per head software, this ensures all parties are safe. Soon, other leagues are following suit. But for tennis, it's a little harsher. Wimbledon is cancelled, and we won't see any tournaments until 2021.
Wimbledon is Cancelled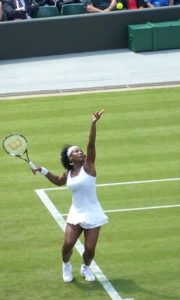 If you are currently learning how to be a bookie, then you are familiar with the calendar of the Tennis world. The Championships 2020 at Wimbledon is supposed to be on June 29 up to July 12. But due to the pandemic, it will now be on June 28 up to July 11, 2021.
Instead of postponing the event, like what some US sports leagues are doing, they are outright cancelling the Grand Slam tournament. This decision, of course, was not taken lightly. However, considering the travel and logistics involved, continuing the tournament will be a big risk. Not just financially, but risky for the health of players, staff, and fans who will come to watch.
Of course, for those who have placed wagers with their bookies, they will get refunds on any bets related to Wimbledon. As a bookie, it will be easier if you use your sportsbook software. This will easily help verify that you are dealing with this as efficiently as you can. You can look around and ask what is a bookie pay per head, and experts will tell you that it is the best way to becoming a better bookie.
That way, you can focus on offering your players more gambling options. You can do this even with sports events cancelling left and right. In some sportsbooks, it would not be unusual at all to see wagers on when these sports leagues will resume, or if they will be cancelled.